Hi, Friends!! Today I have a fun little survey for you! It's been floating around the blog world and I thought I'd get in on it.  Here it goes…
1.) I'm happiest when…..1.) I'm being active whether that's practicing yoga, running, or lifting weights 2.) I'm really challenging myself and learning from it
2.) Especially if it……involves J and my puppies!
3.) I've always wanted to…..have a passion, which I think I've found : )
4.) My family and I…….are polar opposites
5.) I was a terrible……golfer
6.) My first job was……at Taco Bell hahaha.  Sometimes I miss the taco bell days.  My friends and I all worked together and we had so much fun! We also met lots of really interesting characters.
7.) I could probably eat Mexican Food every day (and, no, taco bell does NOT count!)
8.) I stole……goldfish from my babysitter once.  Even way back then I had no self control
9.) I was born on the same day as Dave Chappelle, Cal Ripken Jr., Chad Michael Murray, and Arian Foster.  By the way, I looked that up on famousbirthays.com because I had no clue
10.) My all-time favorite film is….Love and Basketball.  Sorry I'm not sorry.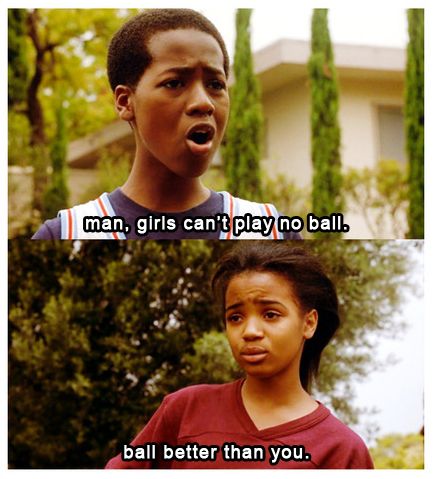 11.) I do a pretty mean….I have no idea
12.) I'm still mad….I ever left Campbell University (I went there for two months before transferring to a school back home.  Eveything turned out really great, but I still feel drawn to the south and sometimes wonder what I missed out on)
13.) I met my Fiance….at Planet Fitness
14.) I always knew I wanted…..to be successful and have a meaningful career helping others
15.) I'm not afraid to.….step outside of my comfort zone
16.) I make the best….with the least
17.) I have almost no…..money after yoga teacher training and going back to school.  lol.  no, but really….
18. ) I always cry when….I think about having to say goodbye to my dogs, either temporarily or permanently
19.) I'm now an……..aspiring Physical Therapy student….but I…..always hated science
20.) I spent 12 years……thinking I wanted to be a lawyer
21.) I wish my folks…………appreciated me more
22.) At 5 I was deeply in love with….my friend Josh (pictured below) and reading
23.) I believe if everyone….had more compassion…..the world would be a better place
24.) I can't stand….the sound of people chewing. It's really bad.  I actually had to wear headphones to the dinner table as a kid
25.) Whenever……any installment of the Real Housewives…….is on, I'll watch it.
Related posts:
{ 0 comments }